As a dedicated resource to Centrepoint's advice community, Centrepoint's Technical Consulting team provide specialist technical support to our advisers in the areas of superannuation, SMSF, retirement strategies, social security, aged care, and life insurance.
With over 110 years of industry experience in the finance industry collectively, and 44 years with Centrepoint, their value and high esteem is reflected in the 2018 Coredata Licensee survey where they scored 89.2 for technical advice compared to an industry average of 86.6.
In the past financial year, the Technical Consulting team has delivered 83 webinars and presentations, written and published 45 in-depth articles and handled more than 3,500 inquiries from advisers. They've also traveled the country supporting our advisers through peer group meetings, and acting as guest speakers for local networks and advice firms.
Let's find out a bit more about the team that empower our advisers to solve problems for their clients.
David Spiteri, Life Insurance Specialist
David brings risk adv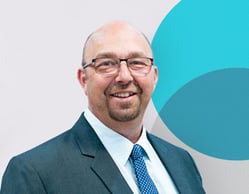 isers and financial planners 25 years' worth of experience and insight in the areas of business development, claims, and underwriting. He specialises in insurance campaigns, product management, insurance education and technical claims and is actively involved in upskilling and mentoring risk advisers and their firms to effectively write risk insurance and uncover areas of opportunity to better protect their client's needs.
David's expertise empowers advisers to provide exceptional value to their clients. In the past financial year alone, he has personally intervened in client insurance claims which have resulted in the payment of $21 million of life and TPD claims and more than $100,000 per month of income protection benefits.
Mark Teale, Retirement Strategies and Solutions Specialist
An expert in social se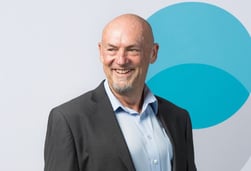 curity knowledge and a passionate advocate for aged care, Mark ensures the highest quality advice on aged care is being delivered to clients in a potentially delicate and vulnerable time in their life. He has been involved in several large discussions in the past year surrounding aged care, and has helped advice clients who have concerns about the processes involved if they're unable to make payments or their personal circumstances change.
His work enables Centrepoint's advisers to deliver a more specialised service to their clients in the areas of aged care and social security. Working in partnership with Peter Kelly, Mark is the co-author of Realise Your Dream, a blog that provides pre-retirement and retirement advice for advisers to share with their clients. He is also a regular contributor to a number of industry publications.
Peter Kelly, Senior Technical Support Manager
Peter has wor
ked for Centrepoint Alliance for 16 years and spends a great deal of his time helping advisers look for ways to maximise their client's pre- and post retirement opportunities. In addition to providing technical advice, Peter is a regular presenter at conferences, seminars, and professional development events, both in Australia and overseas. He has delivered 31 face-to-face presentations and webinars this year and written superannuation, retirement and opinion pieces for a variety of industry and general publications.
Peter believes that the main issues impacting advisers are the superannuation reforms and adequacy of retirement savings. Peter was fortunate enough to spend a considerable amount of time delivering support through technical papers, webinars, masterclasses and individual consultations. Most of the inquiries advisers had surrounding superannuation included - the introduction of the maximum amount a person can hold in a superannuation pension account (the transfer balance cap), the reduction of superannuation contribution caps, and the removal of the tax exemption on investment earnings for 'transition to retirement' pensions.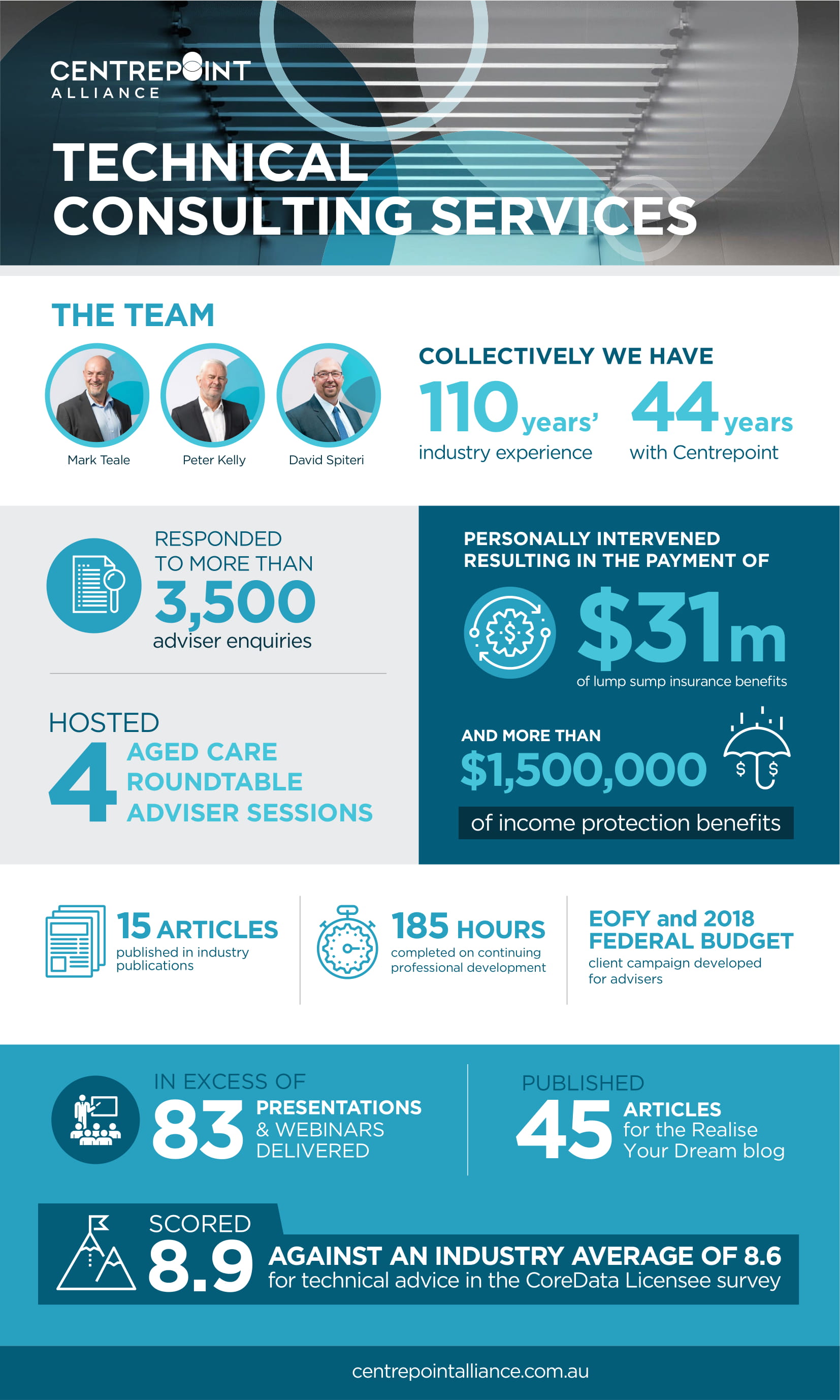 Want to get in touch with the Tech Consulting team? Click the button to submit the form and they will reach out to you shortly.