In early October, Centrepoint hosted delegates from our community at our Annual Partner Summit. This year, the Summit was held in Bangkok, Thailand.
Our advice community joined partners, sponsors and Centrepoint staff for four days of keynotes, workshops and breakout sessions, along with a little fun. You can experience a taste of the event by watching the video.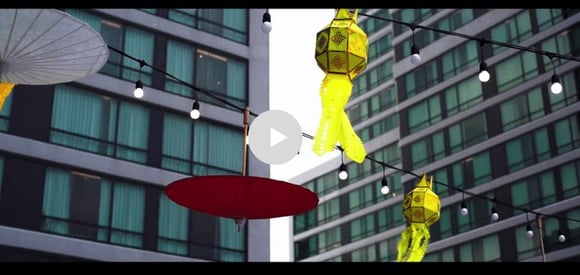 This year's theme was Embrace, Evolve, Empower, and our keynote speakers certainly delivered to these themes.
Peter Sheahan pushed us out of our comfort zones through an interactive keynote leading us through growth and transformation.
Jamie Susskind gave us his future insights on living together in a world transformed by technology and how we can apply this to our business to continue to evolve.
Julie Masters provided interactive ideas on how you can stand out from your competitors with clients reduced attention spans in an age of technology.
David Penglase demonstrated the value you create for your clients is so much more than financial advice.
And our closing speaker, Samantha Gash, coached us to be resilient and connected to our purpose.
The three days were packed full of breakouts and workshops with educational streams hosted by our technical services team and partners, providing an opportunity to earn up to 14 CPD points at the summit.
In every session we were encouraged to move beyond our comfort zones and think differently in order to grow and transform. Each session provided attendees with actionable insights, ready to be implemented when back at their office.
And being immersed in the vibrant culture of Thailand provided the perfect backdrop for the community to come together, forge bonds and build new friendships. I am sure that the connections made in Thailand will continue.
It was a great team of people who helped make the summit a success, and I would like to thank all of them. Each year the summit continues to grow and improve, and I am looking forward to meeting new and old friends at the Centrepoint Annual Partner Summit 2020. Further details will be announced shortly.