By Lisa Allen, Client Engagement Consultant
Last week, Kirsty Maher and I were lucky enough to host a table at the Women of Influence breakfast in the Gold Coast, along with some ladies from within our network, which included:
Sue Paterson – BIG Financial Services
Tahnee Paterson – BIG Financial Services
Robyn Clelland- Strategic Asset Advisory
Lynette Lees – Lynette Lees Professional Investment Services
Nicky Gardner – Certus Life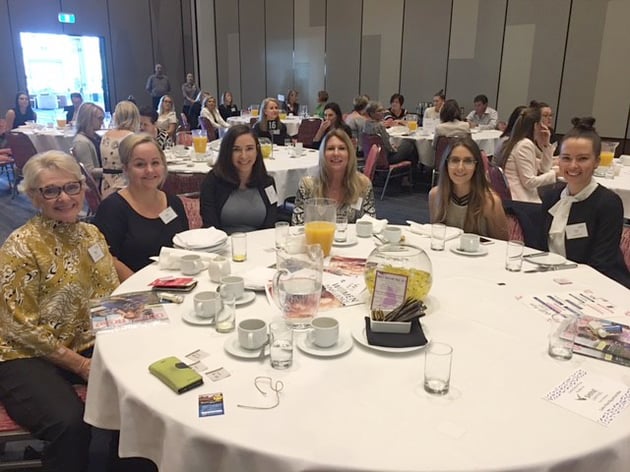 Hosted by Morya Major, the theme of the breakfast was 'Success through adversity'. We were treated to a Q&A style panel of inspiring speakers, including Christine Yares, Executive GM at NAB Private, James Bartle, CEO and founder of Outlander Denim, and Simone Graser, a Barrister who was born with cerebral palsy and has been in a wheelchair from the time she started primary school.
All three presenters showcased how they have each become successful in their own ways all while considering the needs of others and making the world a better place in the process.
It was a great morning spent with great company! Thanks to everyone who joined us at the event for making it such a memorable experience.
Check out all the upcoming Centrepoint events and webinars here