Before I get into writing this, I would like to acknowledge something important. Coming from the Philippines, an internship abroad is not an option for every student. Financial status, grades and visas are just some of the factors that get in the way. I've been fortunate to have this opportunity and I want to recognise how lucky I've been.
Why Melbourne? Why Centrepoint Alliance? Well, as I've learned during my internship, SEO or 'search engine optimisation' has a huge role to play in why we make certain choices. Having been featured on CNN, Forbes and Times, as well as being the first internship agency to pop up on Google, The Intern Group caught my eye and I lodged my application through them. I didn't know it at the time, but one of the companies they worked with to provide internships is Centrepoint Alliance.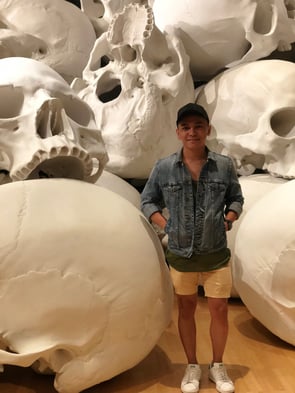 As someone who plans to have a career in marketing, I was a bit apprehensive about being placed in a financial services company. Even though I was going to work in the marketing department, I didn't know much about the industry and it scared me. Still, I accepted the challenge and decided to make the best of it.
I thought working for a financial services company would mean coats, clients and listening to facts about numbers. I couldn't be more wrong. It was fun and the people were accommodating. From our manager's random comedic outbursts, morning coffees, lunch outings or lunches in the office kitchen, weekly team meetings to monthly bites, every moment felt dynamic.
Working for Centrepoint turned out to be one of the most valuable experiences of my career. So much of what I've learned at university came alive during my internship. How inbound marketing really works, the importance of search engine optimisation, reliance on social media and merging strategy with creativity, were all valuable concepts learnt during my day-to-day work.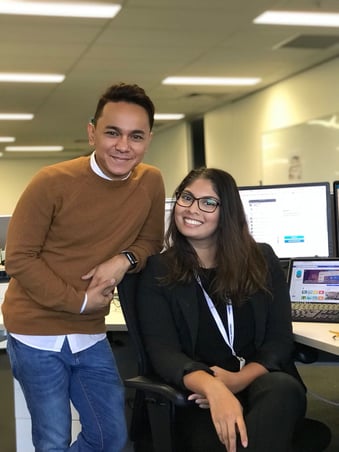 My initial fear of not knowing anything about financial services dissipated as I began working on the tasks assigned to me. Every task I completed led to a better understanding and appreciation for the role that marketing plays in the financial services industry.
Working at Centrepoint, which is a culturally diverse environment, also made me more respectful and open-minded. I was exposed to people and cultures that I have not met in the Philippines. My internship really helped me develop the interpersonal skills to thrive in the professional world and understand my colleagues from a diverse range of backgrounds. Had I done this a few years ago, I wouldn't have had the right amount of maturity mixed with the right amount of wit - timing really is everything.
Graduating university at 27 seems scary, but moving to a continent away from home was even scarier. However, it was the right time for me.
To future interns reading this, trust in yourself and that you have done your fair share of work to get to where you are and trust that your company will bridge the link between the concepts you've learned at university and their real-world application. Above all, get ready to enjoy one of the best experiences of your life.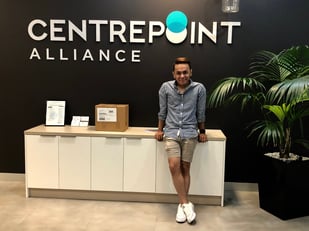 To the staff at Centrepoint Alliance, thank you for helping me learn and grow both personally and professionally.
Like what you've read? For more informative blogs, podcasts and video recordings like this one, make sure to sign up to Viewpoints today by clicking on the button below.
Image 1 - I enjoyed taking in Melbourne's rich arts and culture scene. Ron Mueck's Mass was one of my favourite pieces at the National Gallery of Victoria (NGV).
Image 2 - I'm lucky to have had colleagues that I now consider good friends.
Image 3 - I'm grateful for all of my personal and professional growth at Centrepoint.